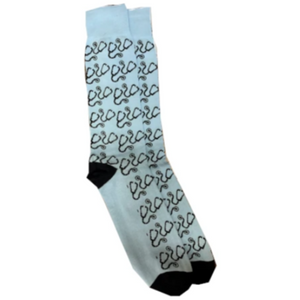 For the real MDs or those who just like to play doctor!
Exceptional quality socks that will spark attention and conversation! Your favorite motifs on a blend of Peruvian pima cotton, nylon and spandex. These socks are sure to be game changers! 
Whether you're addressing the board, hanging at happy hour, carousing on campus or even tailgating before the big game, you can count on these to be the finishing touch to your perfect look.

One size fits most