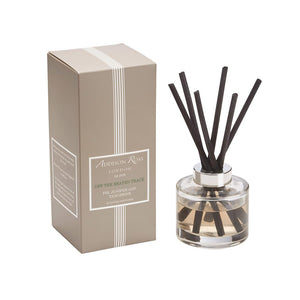 Fir, Juniper and Tangerine
A lazy, Sunday woodland walk, surround yourself with fresh top notes of Fir Needle, Crisp Green Leaf and Tangerine Zest, mid notes of Nasturtium, Jasmine and Juniper, and base notes of Moss, Sandalwood, Patchouli and Musk.
Packaged dimension is 7.6cm x 19cm x 7.6cm. 165ml
Lifetime 6 Weeks. Keep out of Direct Sunlight.