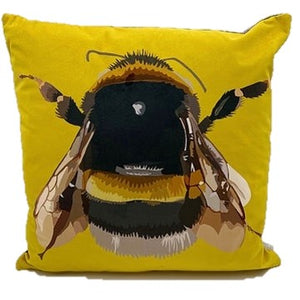 This detailed realistic bumble bee illustration is bold against the yellow background making the Bee stand out. This is a unique statement piece which will have you buzzing with excitement about your interiors.
Printing Method: Digital Material: 100% Poly Velvet, Care: Machine Washable Zip Fastening Feather Inner Included Hand Drawn and Printed in the UK

Dimensions: 17.7" x 17.7"